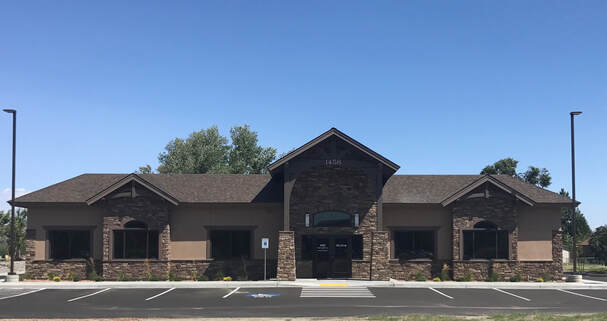 SARC is an accredited Community Sexual Assault Program (CSAP) through the Office of Crime Victim's Advocacy, a Washington State agency.

SARC is also an accredited Children's Advocacy Center (CAC) through the National Children's Alliance.
Mission
The Support, Advocacy & Resource Center's (SARC) mission is to provide trauma informed crisis services, support and advocacy to victims/survivors, non-offending family members, and others who are impacted by crime. We strive to create and maintain a community without violence through prevention-based education.
Philosophy Statement
Crime adversely affects all members of a community, including both adults and children. SARC views sexual assault as a means of power, control, and manipulation. SARC supports the rights of all crime victims and strives to see these rights upheld. SARC believes that every person impacted by crime deserves quality information, advocacy, crisis intervention, and treatment. We support the right of all victims/survivors to make choices regarding reporting, prosecution, pregnancy, future safety, and other issues raised by the experience. It is our responsibility to provide prevention education in an effort to create a community free of violence. SARC is committed to serving all individuals, regardless of race, color, ethnic background, national origin, citizenship or residency status, gender, sexual orientation, gender expression, religion, veteran status, age, socio-economic status, marital status, physical ability, perceived physical disability, genetic information or mental status.
History
In 1977 concerned women in the Tri-Cities met to establish a support program for victims of sexual assault. In September 1977, a support program, staffed by volunteer advocates, began to serve Benton and Franklin Counties as a part of the Mid-Columbia Mental Health Center. It provided professional staff funded by federal monies.
In 1981 federal monies were no longer available and the Center had to discontinue the service. In December, 1981, the Benton-Franklin Rape Relief and Sexual Assault Program was incorporated and funded by United Way of Benton and Franklin Counties and located at the Mid-Columbia Mental Health Center.
In 1986 the Benton-Franklin Rape Relief and Sexual Assault Program was moved to 640 Jadwin, Suite D in Richland.
In 1990, to better express the work of the program, the agency's name was changed to the Sexual Assault Response Center, or SARC.
In July 2000, the Kids Haven program became operational. SARC moved facilities to 830 North Columbia Center Blvd. Suite H, to accommodate this new partnership with local city and county governments.
In 2012 the name of the agency was changed to "Support, Advocacy & Resource Center" to better reflect the varied clientele the Center serves; not only victim of sexual violence but also identity theft, homicide, child physical abuse, elder abuse, assault, gang violence, fraud and human trafficking. The new name also better positions the agency to expand programs in the future.
In June 2017 we moved to our new facility to better meet the needs of our community. An onsite counseling program was added, along with designated staff to work with survivors of sex trafficking.
Staff
Executive Director - JoDee Garretson,
mailto:
jgarretson@supportadvocacyresourcecenter.com
Office Administrator - Yolanda Stohel
Clinical Director - Anna Hahn
Counselor - Rowan Schmieman

Counseling Program Assistant - Ali Long

Intern - Gabriella Covarrubias
​Program Director of Client Services and Prevention - Rosanna Herrera Brown
Crisis Program Lead Advocate - Judit Medina
General Crimes Advocate - Bibiana Juarez
Sexual Assault Advocate - Isabella Boeckmann
Engagement Specialist - Howard Hunt
Human Trafficking and Child Exploitation Advocate - Nuur Khuranna
​Program Assistant - Ali Long
Prevention Specialist Program Lead - Denise Martin

​Prevention Specialist - Morgan Robinson
Board of Directors
President - Monica Cisneros
Vice President - Jessica Ramirez
Secretary - Adam Austin
Treasurer - Jeff Escalera
Member at Large - Betsy Dickinson
Members - Leslie Sievers, Mary Dover, Camille Meyer, Monty Huber, Heather Purcell